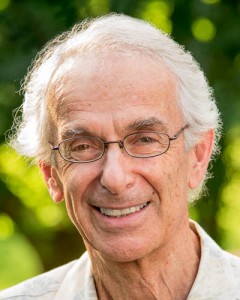 Looking back, it is clear that my life's work prepared me to become a therapist. All the various jobs that I've held have helped me to understand and to relate to people from all walks of life and with all sorts of challenges that life presents. I served in the U.S. Navy, drove a cab, was a successful business executive, and am a husband and a father who understands the joys and challenges of family life. For the past 22 years I have been practicing Mindfulness Meditation, which has helped me to listen deeply and to speak softly and without judgment. I feel privileged to be able to do this work.
Have over 12 years of experience including  five years  at the Child Study Center, a division of the Bronx Lebanon Hospital.
Graduated from Columbia University with two masters degrees, an MSW and an MBA. Trained in Child and Adolescent Psychotherapy, Family Therapy, Emotionally Focused Couple Therapy, DBT skills, Cognitive Behavioral Therapy (CBT) for anxiety, Emotional Freedom Technique, Somatic Experiencing and Brainspotting – modalities that heal trauma.
My goal is to to offer a safe space that is welcoming and warm.  Most importantly, I listen without judgment and my attention is focused solely on you.
Learn how to manage and reduce stress, anxiety, depression and anger.
Heal trauma.
Improve self-esteem.
Experience the joy of living your life more fully.
I practice in Florence Massachusetts 01062, and Katonah, NY 10536
Specialties
Trauma
Anxiety and OCD
Depression
Low Self Esteem
Anger
Stress
Relationship Issues
Parenting
Mindful Eating and Weight Loss
Modes of Treatment
Relational Psychotherapy
Emotionally Focused Couple Therapy
Family Therapy
Mindfulness
Cognitive Behavioral Therapy
DBT Skills Training
Emotional Freedom Technique
Somatic Experiencing and Brainspotting-  modalities that heal trauma.
Mindfulness Based Stress Reduction
Groups
Mindfulness Meditation
Mindfulness Based Stress Reduction.
See mindfulness tab for details.